"The Will to Achieve: A K-12 Education Surge Policy" is a comprehensive national education reform policy.  It will crack the code and break the barriers for all students--benchmarks prior legislation such as No Child Left Behind failed to attain.

"Will to Achieve" is intuitive, non-ideological, and parent-centered. 

It consists of only four initiatives yet it has the power to revitalize American education.  It is a "surge policy" which can rapidly bring a waves of human talent and "can do" spirit to help our children develop the will to achieve.

"The Will to Achieve" will be circulated to policy-makers, academics, practitioners, and parents to build an educational reform movement.  


An exciting new and non-ideological policy for national school reform

"The only thing that is broken in my community is the will to achieve." 

  T. Willard Fair, President and CEO of The Urban League of Greater Miami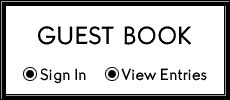 The Will to Achieve

A K-12 Education Surge Policy

www.WillToAchieve.org

Blog: www.facebook.com/TheWill2Achieve

Twitter: @TheWill2Achieve